Produce content that educates and entertains
Historically, companies would market to their customers via traditional mediums like television commercials, print ads in magazines and newspapers and direct mail. This approach worked well enough for several decades. In the age of the internet, however, it leaves much to be desired – for mainstream and niche industries alike.
A recent study found that today's customers are exposed to upwards of 10,000 brand messages every day. With so much noise headed our way from every direction, it's easy to tune everything out by default. To cut through the clutter, a new approach to promoting products and services has gained popularity in recent years: content marketing.
What is content marketing?
Content marketing is a form of marketing that entails creating and distributing blogs, case studies, articles, surveys, Q&As, videos, images and social media posts (i.e., content), among other things, to generate interest in the company's products and services.
Unlike more traditional approaches to marketing, content marketing doesn't explicitly try to sell the company's offerings. Rather, by educating and entertaining their customers, companies can generate buzz while attracting a bigger audience and, ultimately, converting those eyeballs into sales.
According to the Content Marketing Institute, content marketing generates three times as many leads while costing 62% less than outbound marketing. What's more, companies that publish 16 or more blog posts each month receive almost 3.5x more traffic than companies that publish 0–4 blogs per month, HubSpot reports.
The benefits of content marketing speak for themselves. But how exactly can marketers in the oil & gas industry use content marketing to grow their businesses?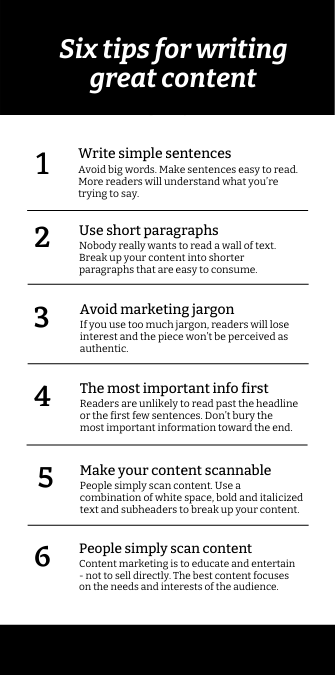 Branded content and native advertising
Companies that prioritize content marketing populate their websites and social media profiles with blogs, videos and the like. But there's another aspect of content marketing that is particularly helpful for companies that operate in niche industries like oil and gas: branded content.
Branded content is content that's produced by companies – often with the help of publishing partners – that ends up living on trusted publication's website with a label and disclaimer indicating the content is produced by, or on behalf of, an advertiser. A tech company, for example, might pay TechCrunch or Engadget – two popular digital publications covering technology trends – to publish branded content on their platforms. The aforementioned placements are known as native advertisements in that they mirror the form and function of editorial content produced by the host, and reside in its news feed.
By publishing content in a trusted environment, oil and gas marketers can similarly ensure that readers who are interested in learning about the latest news, market research and technological breakthroughs in the industry engage with their content.
Since readers are already primed to engage with articles in these environments, companies that invest in branded content can expect to build brand awareness, establish thought leadership and generate leads.
Sound like a tall order? It certainly can be for less experienced writers. That's why many companies are partnering with publishers for their content marketing needs. After all, they're experts at the craft.
Curious about how content marketing can benefit your oil and gas business? Drop us a line to learn more.